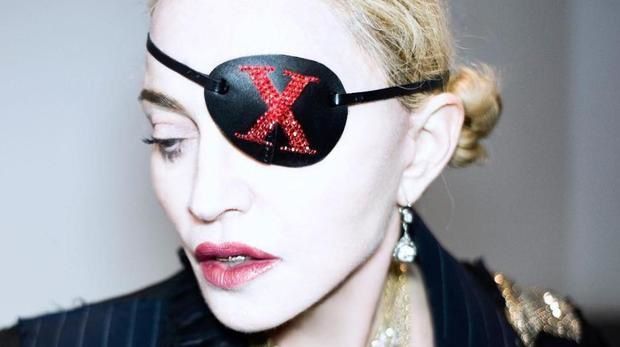 From DrownedMadonna....
You might have noticed that, in the press release for Madame X, it was announced that "I Rise" will be an anthemic song. What we heard is that the song is something very special for our LGBTQ community, precisely a Gay Anthem.
Unlike "Medellín", we at DrownedMadonna.com are glad to reveal that "I Rise" is NOT a dance track, but a ballad. Anyway, we also learned that it will be remixed specifically for the clubs.
As you probably know, "I Rise" is one of the 4 songs that will be available from Madonna's Madame X album, before the release of the full album.
It is not a coincidence that "I Rise" has been chosen as the first of these 4 tracks. In fact, the day after it will be available, Madonna will receive the prestigious Advocate for Change Award at the 30th Annual GLAAD Media Awards.
"Madonna always has and always will be the LGBTQ community's greatest ally and it is only fitting to honour and celebrate our biggest advocate at GLAAD's biggest event ever," said GLAAD President and CEO Sarah Kate Ellis. "From the HIV crisis to international LGBTQ issues, she fearlessly pushes for a world where LGBTQ people are accepted. Her music and art have been life-saving outlets for LGBTQ people over the years and her affirming words and actions have changed countless hearts and minds."
This will be a very exciting Madonna's week, with a very epic performance at the Billboard Music Awards, the release of "I Rise" and the GLAAD Award acceptance.