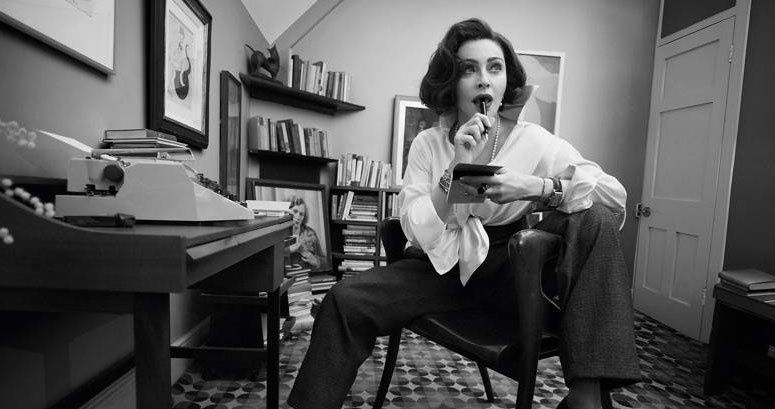 The British Vogue brings you the first cover of the Madame X era. Madonna was photographed by Mert & Marcus, styled by Benjamin Bruno, with hair by Andy Lecompte, make-up by Isamaya Ffrench, nails by Jenny Longworth and set design by Emma Roach for the June 2019 issue of the magazine, that features an interview by Decca Aitkenhead on newsstands Friday 10 May.
What do you think ?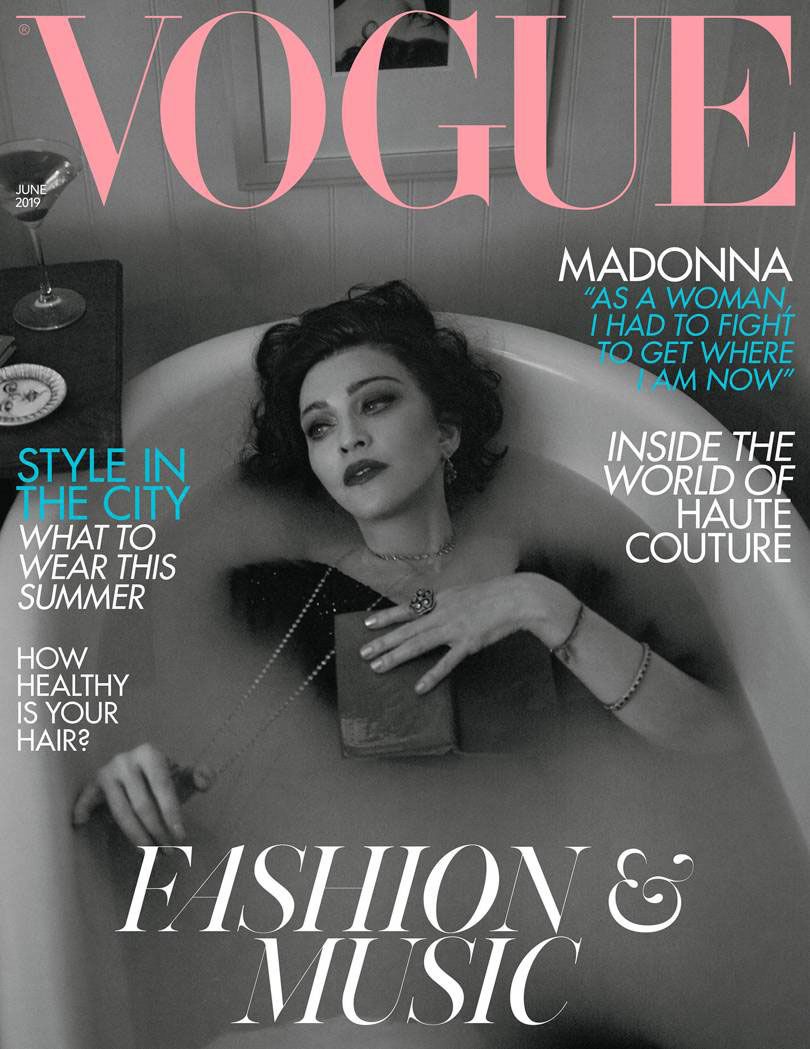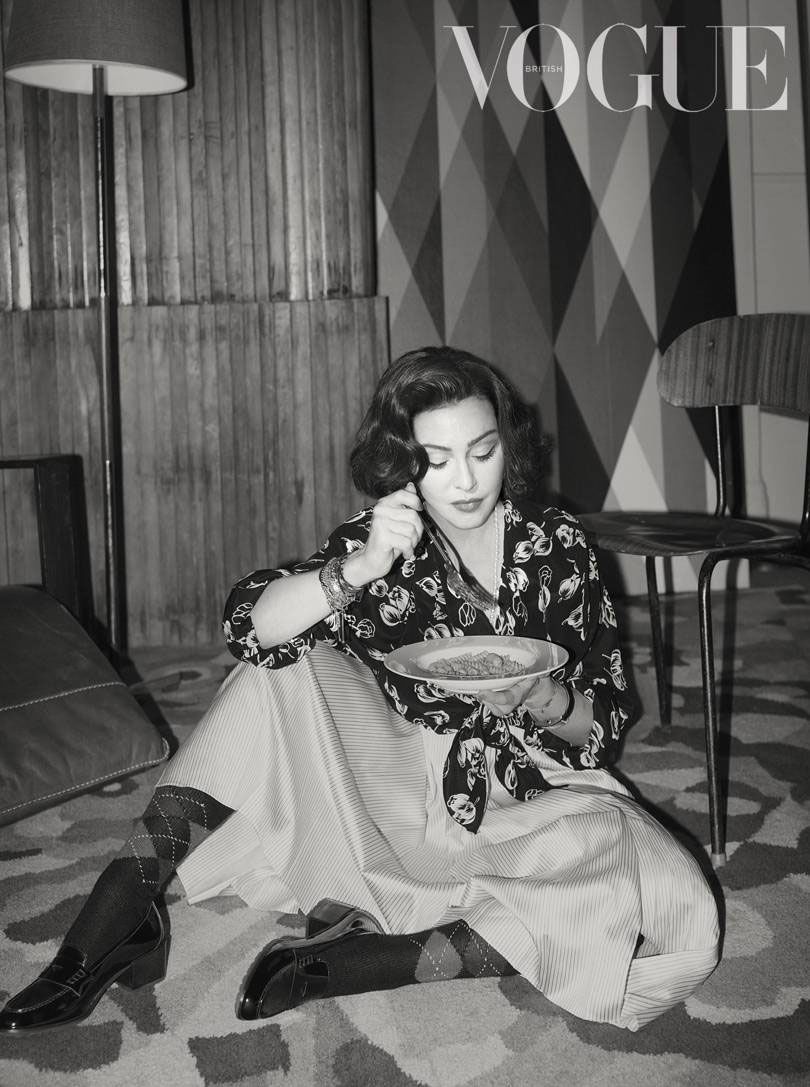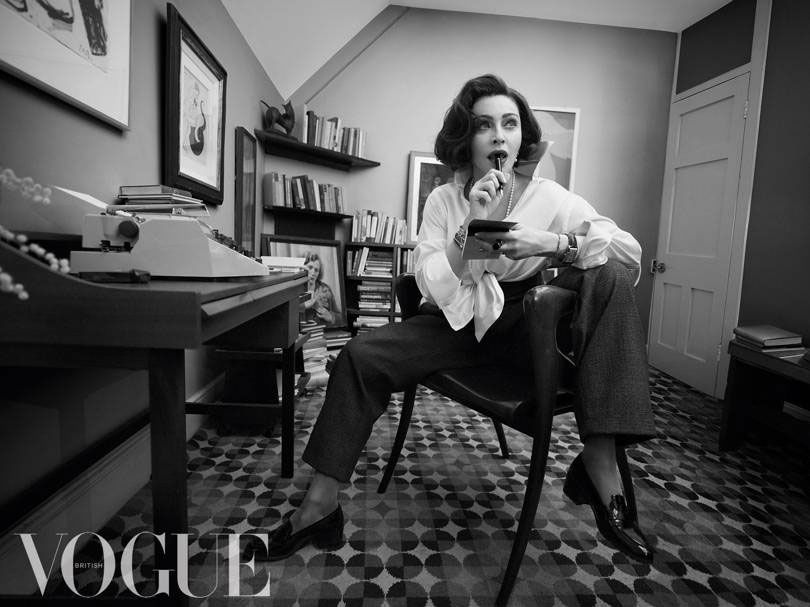 Editor-in-chief Edward Enniful explains on Vogue.co.uk :
When it comes to genuine icons who sit at the crossroads of fashion and music, this month's cover star has outlasted them all. In a career straddling two centuries, Madonna Louise Veronica Ciccone has surfed every genre, set trend after trend, and been loved, loathed and debated like no woman before her. Yet what amazes me most about the Queen of Pop is that she never stops moving forward.
The highest-selling female artist of all time, she has, of course, been showered with adulation. But, boy, does she divide opinion. From Sex, her seminal 1992 book of S&M-infused photography, to her current battles with the media that refuse to allow her to age on her own terms, at 60, Madonna continues to dominate the conversation.
I believe it's important that we pay a little respect: for much of her life, she was probably the most high-profile feminist on the planet. In a pre-social-media world, her ceaseless stream of hits, from "Express Yourself" to "What it Feels Like for a Girl", pushed the discussion of female empowerment into corners of the world only music can touch – especially when coupled with a series of radical fashion statements.
Like most of you, I remain fascinated by Madonna the style chameleon. It is never just about her look – it is about her commitment. She truly lives each of her reincarnations, even when the cameras are off: English aristo, hip-hop diva, country-music maven, corporate warrior, earth mother, disco yogi, Marilyn, Eva, lace gloves and Gaultier corsetry. She has done it all.
This month, she collaborated with photographers Mert Alas and Marcus Piggott, and fashion editor Benjamin Bruno, on a series of images influenced by leading feminists of the mid-20th century, whose legacy Madonna not only admires but relates to. As she releases her 14th studio album, she has plenty to say to a new generation, too. On typically unabashed form, she tells interviewer Decca Aitkenhead, "I hope they appreciate it."