Today, Madonna will exhibit her most iconic outfits at a pop-up exhibition at Macy's Century to Los Angeles.
Updating - Pictures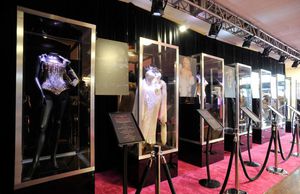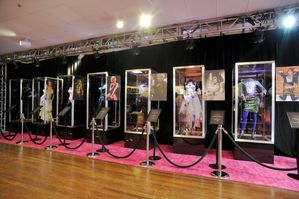 More pictures on Facebook: Special one-night-only Madonna Costume Exhibit at Macy's L.A !
Videos...
First pictures...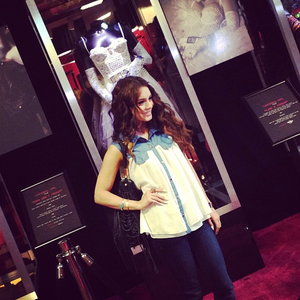 The exhibit include...
# The wedding dress used for the "Like a Virgin" performance at the 1984 MTV Video Music Awards "Like a Virgin" performance
# Two corset looks from 1990's "Blonde Ambition" tour
# Opening "Vogue" look from her 2004 "Re-Invention" tour
# Black satin bustier with gold nipple caps and tassels from the "Open Your Heart" video
# Printed neon green stretch skirt she wore in the 1984 "Borderline" video
and MORE...